What is Invisalign treatment?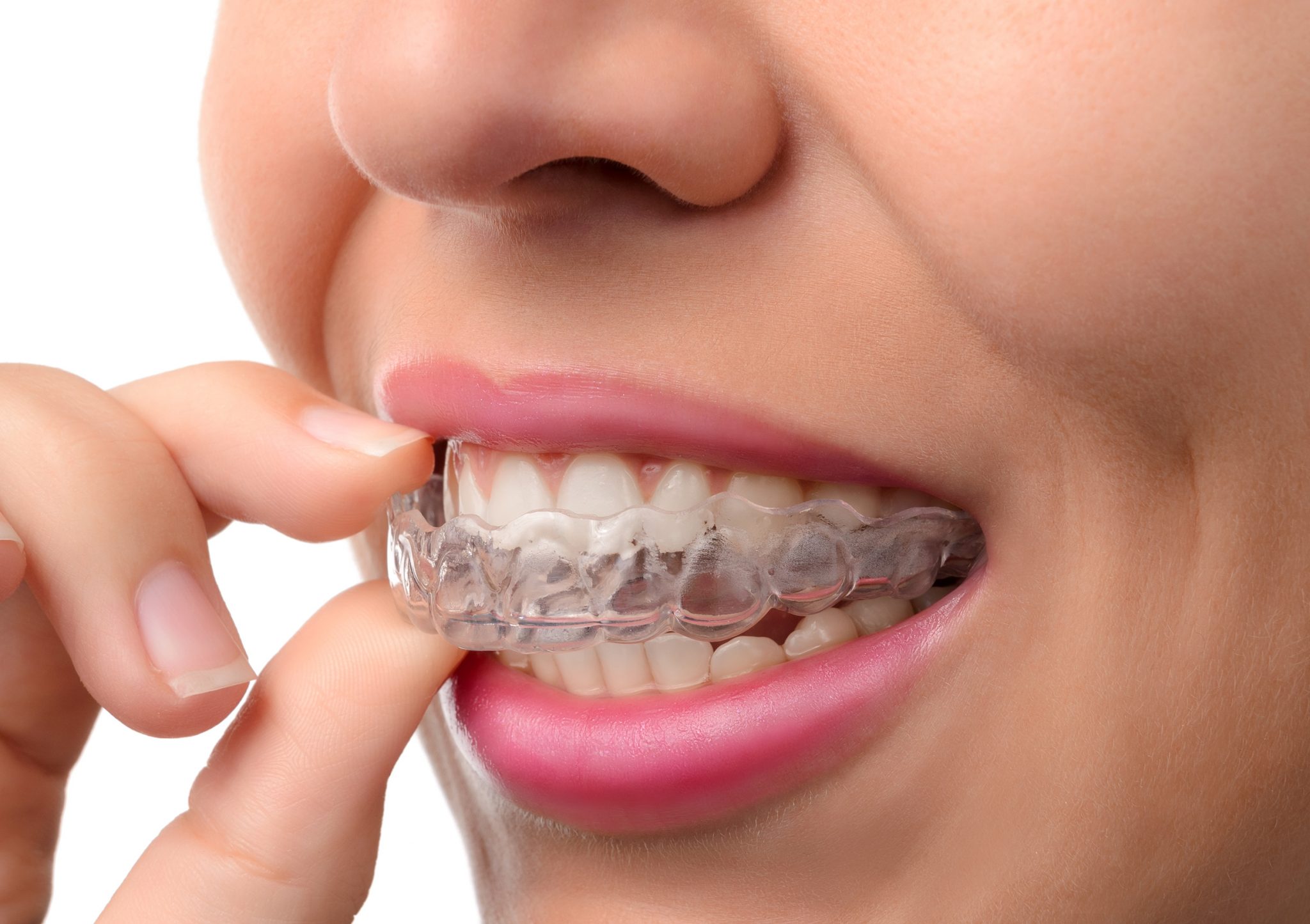 Invisalign is clear aligners designed to straighten teeth. Invisalign aligners are all made from the laboratory in the U.S.A with advance innovations and technology. That makes it a popular choice among more than 9 million people around the world.

Invisalign treatment is a comfort way to resolve misaligned teeth, malocclusions including overbite and underbite. Ultimately Invisalign helps create beautiful smiles and confidence.

For effective results, wearing a number of Invisalign clear removable aligners as planned for a period of time, approximately 20-22 hours per day.
Advantages of Invisalign treatment
"Invisalign Custom-made aligners" are made for each individual case to solve teeth alignment problems. The plan is computerized, and the dentist will work and will ensure how the teeth improvements are made for the entire treatment process. Invisalign material is made of SmartTrack® which makes the teeth movement goes smoothly and faster than the traditional braces.

"Comfort and convenience"because Invisalign aligners are made of SmartTrack material, that allows you to put on and take out easily. At the same time Invisalign allows you to enjoy any kinds of food and to provide you convenience when cleaning your teeth

"Clear & invisible"that no one will notice you are wearing clear aligners. You can be confident doing any activities every day

"Constant progress" of the teeth alignment can be noticed from the start through the completion of treatment

"Fewer visits" are expected when compared to traditional braces
Reasons why Invisalign treatment is recommended
Due to work routines and activities engaging with many people or in public, would be great if the teeth straightener were invisible.
Create confidence and beautiful smiles without any worries about braces.
Worries-free, painless, no irritation" from wires and braces.
Source: www.invisalign.com
Taking Care of Your Teeth During Invisalign Treatment
Teeth cleaning is recommended before and after Invisalign treatment. In some cases, cleaning is suggested to remove heavy plaques and stains caused by accumulated bacteria on teeth, between teeth and at the edge of the teeth where brushing or flossing might slip. Commonly, to have your teeth clean every 6 months is recommended to keep hygiene and for healthy teeth and gum.
(Free Starbucks Gift Card valued at THB300 for the first 5 bookings for the package)
Irresistible offers await you! Book now until 12 December!
Special offer with 0% installment payment with SCB

Special discount up to THB10,000

FREE! Retainer and teeth cleaning (valued at THB7,350)
*Terms and conditions apply and are subject to change without prior notice